About Your Free Basement Waterproofing Estimate
What To Expect When Your Local Basement Waterproofer Visits You!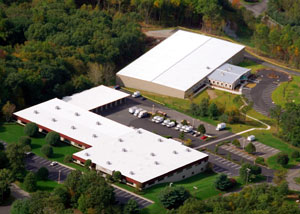 Basement Systems is made up of a network of locally owned and operated waterproofing companies
Each of our dealers has been locally trained and certified at our International Headquarters in Seymour, CT, and has exclusive access to our award-winning products in their service area.
Basement Systems Dealers provide homeowners with on-site, professional inspections on how to transform their wet basement into dry, usable space. Each estimate comes with no cost or obligation, and is conducted by a certified System Design Specialist.
Highlights Of Your Free Estimate:
Receive your basement waterproofing book
Ask questions and learn about waterproofing with a basement expert
Explore our warrantied products and services
Design a customized wet basement system
Create a written cost estimate on your system
From the moment we pick up the phone, you'll be impressed with how experienced and professional our dealers and office staff are!
Read on, and we'll take you through what you can expect when you call to schedule a free estimate with your local dealer. We provide services to homeowners throughout Canada and the USA.
Schedule A FREE Estimate
Whether you're planning on adding more living space to your home, or you'd just like to reclaim the basement for storage space, your local Basement Systems Dealer is standing by to help you!
Call or contact us online today for a free waterproofing estimate! We'll even send along a copy of our full-color waterproofing book "Dry Basement Science"!
Scheduling a Free Estimate With Our Waterproofing Experts
It costs you nothing to meet with one of our system design specialists! During your free estimate, we can identify the source of your flooding or humidity issues and create a plan to waterproof your space. Our award-winning systems are fully warrantied and have been installed in hundreds of thousands of homes!
When you call for a free estimate, your local dealer will take you through the following five steps: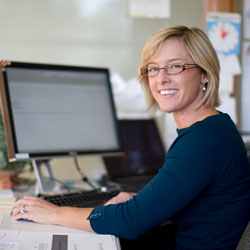 Scheduling Your Free Estimate
At Basement Systems, we know how frustrating it can be to have a clumsy computerized system to navigate through! When you call us, you can count on reaching a human voice who can help you right away.
Each of our call service representatives has completed our WOW! Service program -- a complete customer satisfaction series that we've developed in-house. This extensive three-day training course ensures that you'll receive world-class, professional customer care.
Our representative will take down your name, address, and phone number. Then they'll connect you directly with your Local Basement Systems Dealer, who schedules your free estimate.
---
Receive Our Basement Waterproofing Book
Once your free estimate has been scheduled, your local dealer will send along a mailing that includes information about the Service Specialist scheduled to visit your home.
You'll also receive information about our company, and brochures about any products you may be interested in. They'll also send along a complimentary copy of our full-color basement waterproofing book "Dry Basement Science", which covers everything you'll ever need to know about waterproofing a basement.
In most cases, you can expect the book and information packet to arrive at your door at least a couple days before our representative is scheduled to meet with you. This gives you time to do some research and have your questions ready for us.
---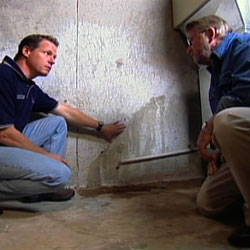 Choosing The Best Options For You
Basement Systems has more than 30 products to choose from when designing your complete basement waterproofing system. You'll love our award-winning sump pumps, basement wall products, basement flooring, and our selection of basement drain systems.
Our battery backup sump pump systems is long-lasting, capable of pumping more than 12,000 gallons of water on a single charge. We can even hook your backup system up to some home alarm systems, so you can get a phone when it's operating.
We can also upgrade your basement windows, extend your gutter system, and our Energy-Star-Rated SaniDry™ XP Dehumidifier system.
---
Designing Your Finished Basement
Once we've decided what you'd like to accomplish with your basement, and which products are ideal to meet those goals, our specialist can take measurements and plan the layout of your basement waterproofing system.
Basement waterproofing is our specialty! We have systems that can solve all kinds of waterproofing issues -- from common problems such as leaking walls or high humidity levels to more unusual issues such problems with iron ochre.
We'll create a customized basement waterproofing system for you, using our award-winning system design software that will show you exactly how it will look when the installation is complete!
---
Your Free Written Cost Estimate
By the time the visit has ended, your system design specialist will have a customized basement waterproofing plan created, complete with a written cost estimate.
We calculate our costs through our system design software -- so you'll know that you're getting the fair, honest price that all our customers receive.
Since this cost estimate is based on the system you've designed together with our specialist, you can use the software to fine-tune the system so that it meets your personal budget expectations.
Count on us for a friendly, no-pressure presentation -- without gimmicks or high-pressure sales tactics!
Call Today To Schedule Your FREE Waterproofing Estimate!
Our dealers are standing by to help you transform your wet basement into dry, usable space. Basement waterproofing will help you regain an entire floor of space in your home -- A floor that's great for storage or to finish into extra living space.
Whether you live in Canada or the United States, there is a locally owned and operated Basement Systems Dealer in your neighborhood. Take the first step towards a dry basement by contacting us by phone or e-mail to schedule your free basement waterproofing estimate!
Looking for a price? Get a no cost, no obligation free estimate.